SAMPLE - Fortune Necklace | Collier Fortune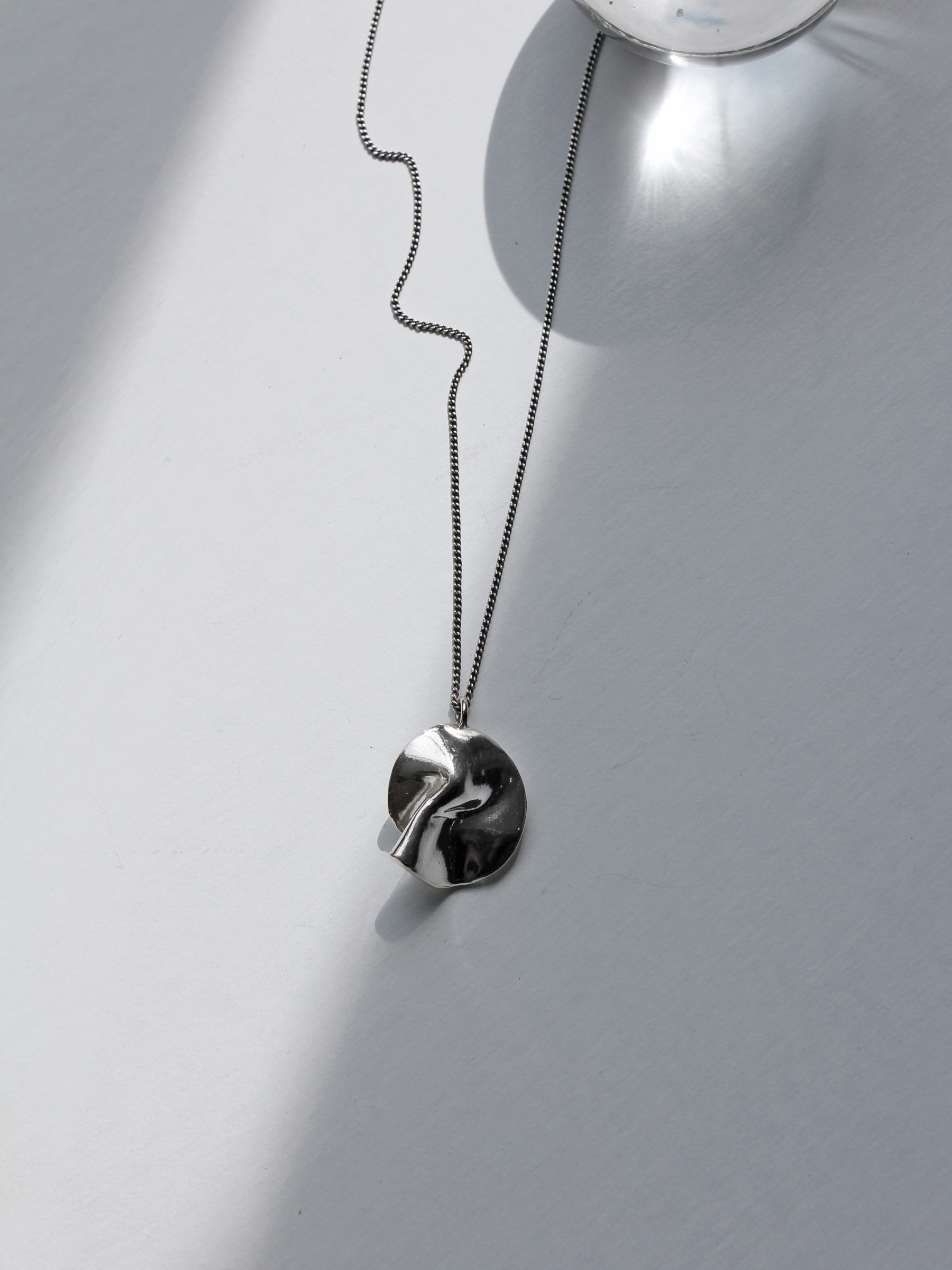 SAMPLE - Fortune Necklace | Collier Fortune
The Fortune necklace is a solid silver folded shape pendant with mirror polish finish. Lightweight and minimal. On a soldered link curb chain in sterling silver.
chain length: 20 inches / pendant: 0.75 in x 0.75 in.
*This item is a sample and will have subtle traces of manipulation or wear.
/
Pendentif plié en argent massif de forme arrondie, le collier Fortune léger et minimal. Fini poli miroir, sur une chaine gourmette en argent aux maillons soudés.
longueur de la chaine: 20 po./ pendentif: 0.75 po. x 0.75 po.
*Cet item est un échantillon et peut avoir des légères traces de manipulation ou des minimes traces d'usure
sale