MOUND ring in silver and hematite | bague MOUND en argent et hématite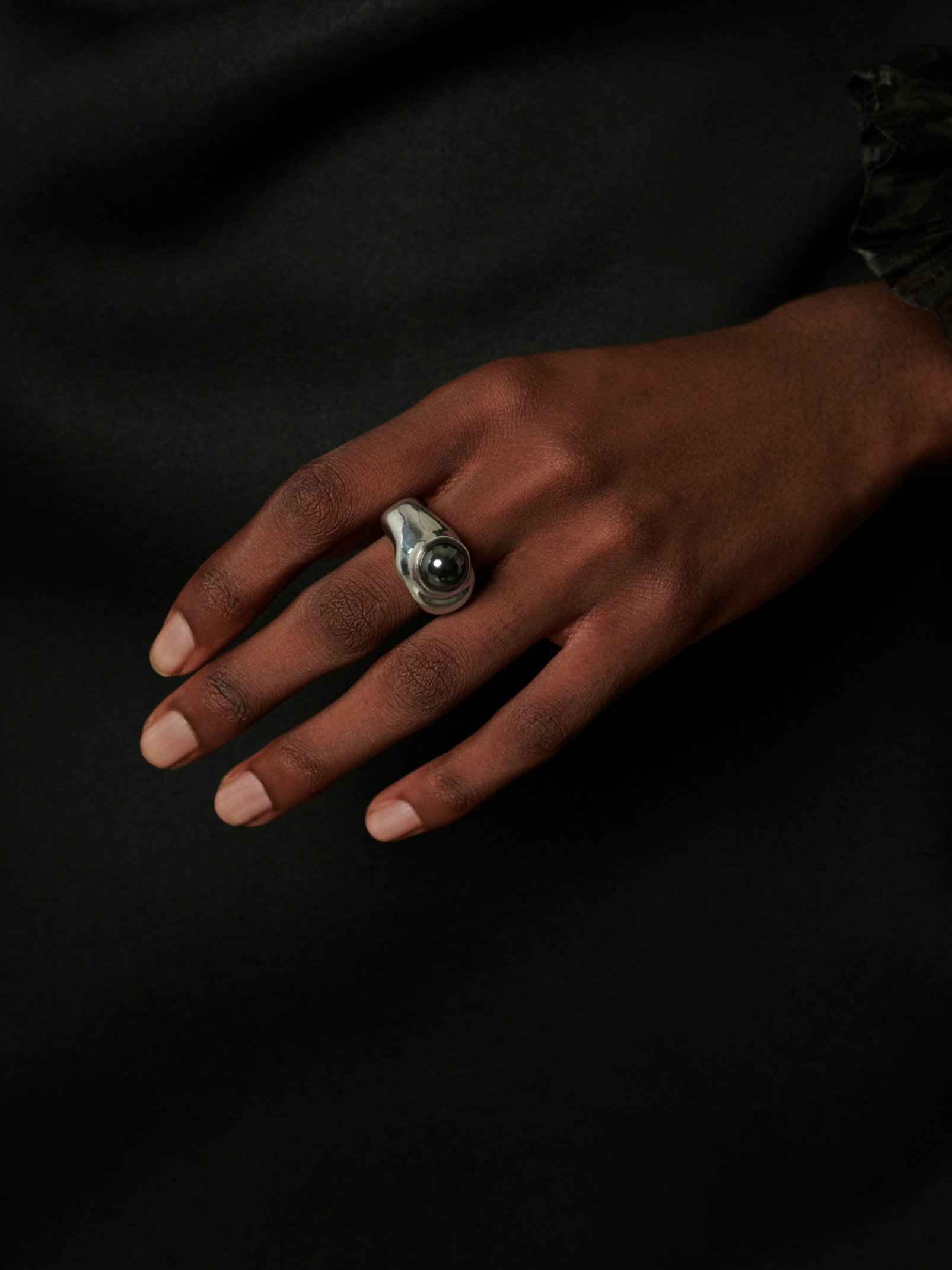 MOUND ring in silver and hematite | bague MOUND en argent et hématite
Sculptural rounded ring in silver with embedded hematite stone. Smooth and curvy, with a reflective mirror polish for a sleek statement look.
Available in sizes 6.75-9
In stock - ready to ship
/
Bague sculpturale en argent avec hématite circulaire encastrée. Lisse et arrondie, avec un fini miroir réflectif pour un style statement poli.
Disponible en tailles 6.75-9
En inventaire - prêt à l'envoi